"The Bridal Canopy" was a trilogy of performances that examined the link between reality and its cinematic reflection, while questioning the Jewish notions on gender and ceremonial marriege apparatus.

The term "bridal canopy," taken from Jewish folklore, refers to the Jewish mitzvah of getting maidens into the marriage ceremony. Each of the performances aimed to reconstruct and break down the space's physicality by using multiplicity, reflections, and projections.


Part 1 was held in a gallery space closed to the public, while being projected to the street. Viewers, invited guests, and passersby were exposed to a visual phenomenon that challenged the routine reciprocal relations between internal/external spaces. Part 2 took place in a nightclub, performing a wide range of bridal activities. Lastly, Part 3 celebrated the final piece with 100 volunteering "brides," each one asked to walk along a path of tests–physical and mental–aiming to check whether they are made out of "bridal material."

image: Bridal Canopy no. 1, exhibiting the indoor performance out to the street, downtown Haifa.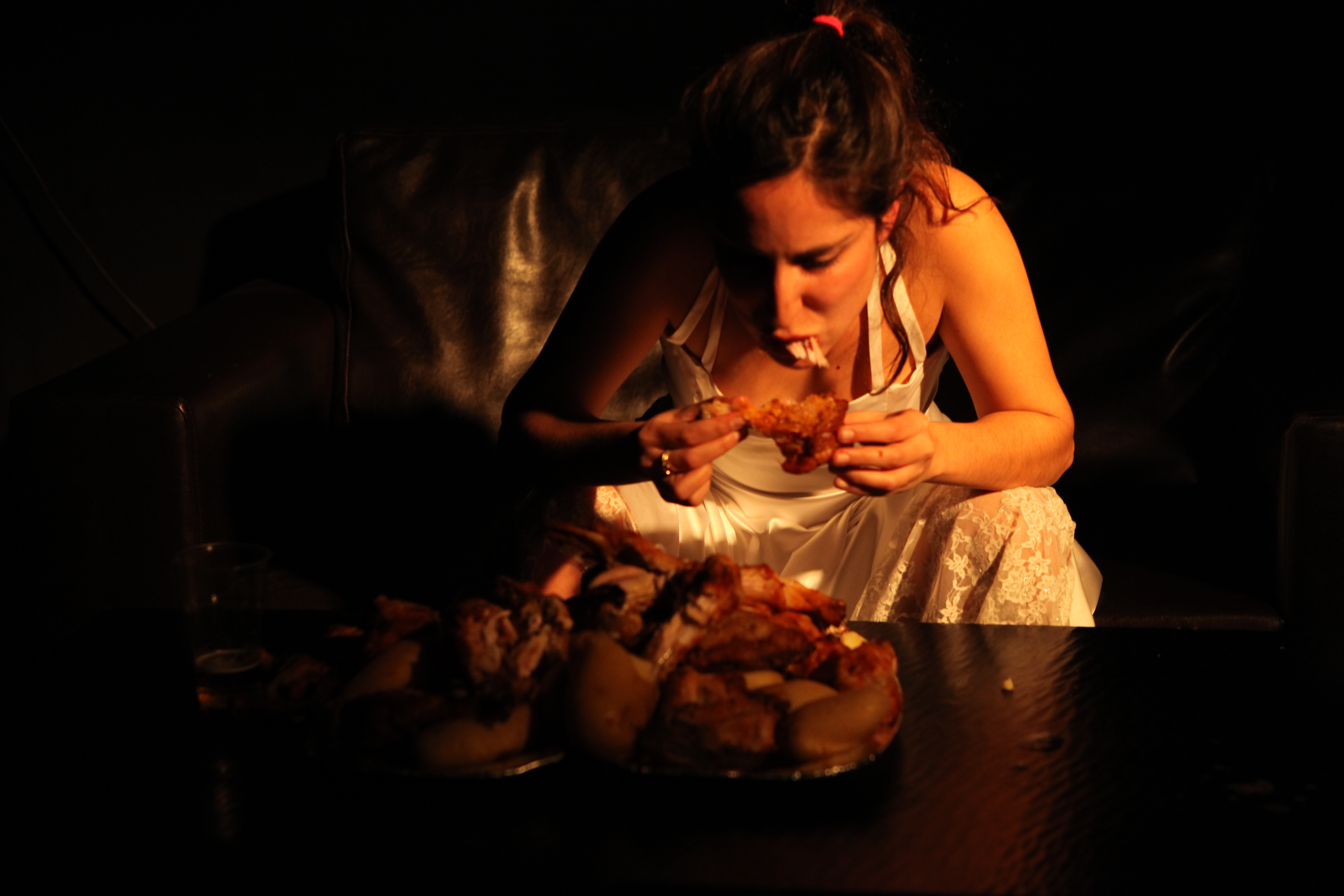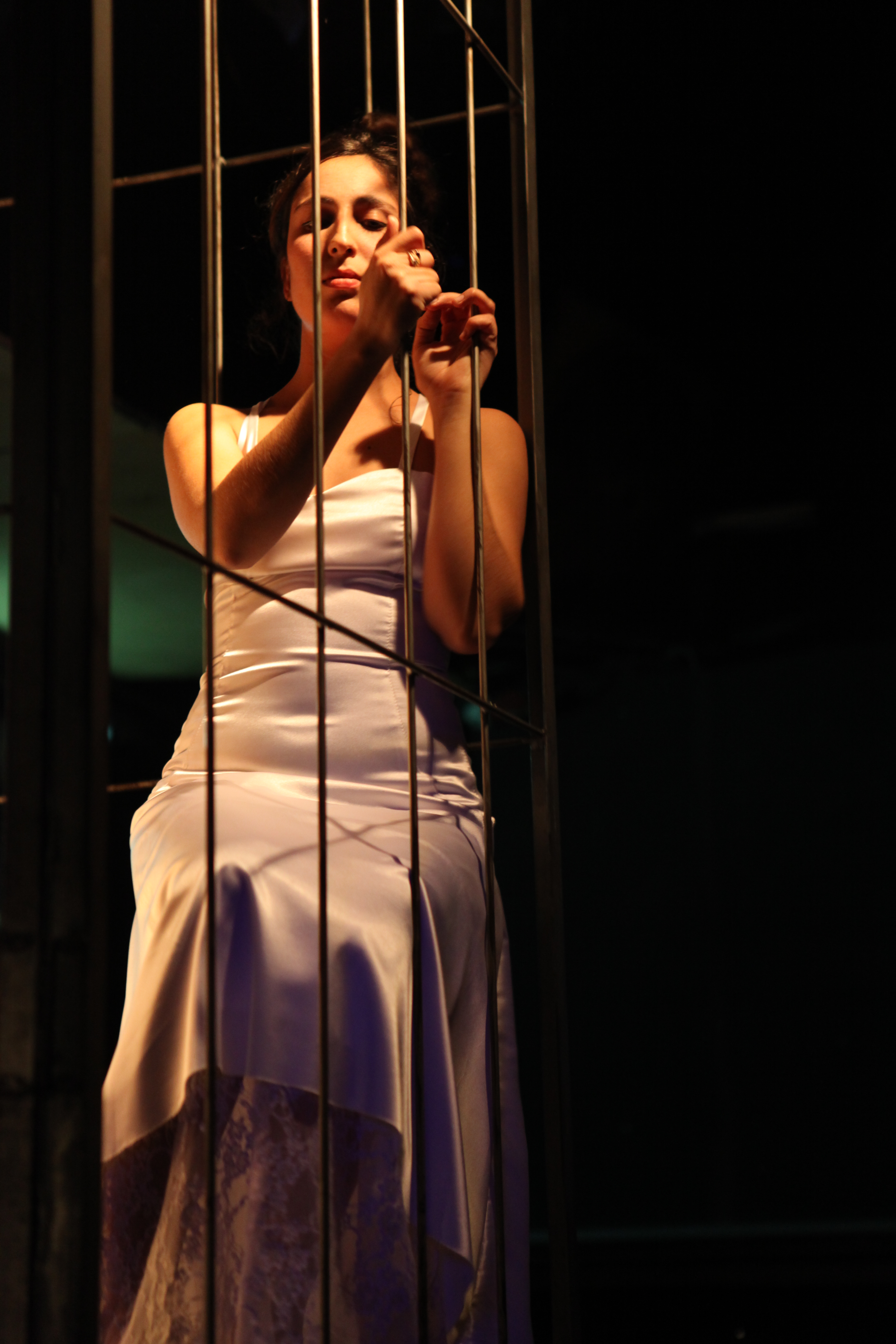 image: Bridal Canopy no. 2, performing as an eating bride, a bride in a cage, a bride near a microphone.



image: Bridal Canopy no. 3, gathering 100 brides to conduct a set of "bridal" tests.


Art.espionage lab, co-curator and performer