8.0 Cube is an site-specific installation that contemplates the exchange between curatorial practices, artistic interventions, and real estate premium.

Selected as a winning proposal for the inauguration of Tel-Aviv Museum of Art's new wing by Preston Scott Cohen in 2012, 8.0 Cube comprised of 8,000 cubes, producing a total volume of 8 m3.

The story behind this installation began with the call for artists generated by the Museum curatorial staff, in which artists were invited to submit artwork proposals with a maximum volume of 8 m3. As an iconic status, curatorial practices at the Museum have thus asked to instill an object with artistic value using real estate measurements of floor area and land acquisition.

The cubes in 8.0 Cube were each representative of one work from the historic poetry of Sha'al Iben Qadem, a Jewish scholar from Medieval Spain. Viewers were invited to purchase one cube out of the 8,000 "original works of art", each one signed and numbered. At its end of life, 8.0 Cube was moved, acquired, and consumed by the museum visitors, who were invited to create words play with the cubes, to create their own word sentence combinations, and thus their own meaning of the poetry pieces by Iben Qadem, questioning the museum's role in meaning-making.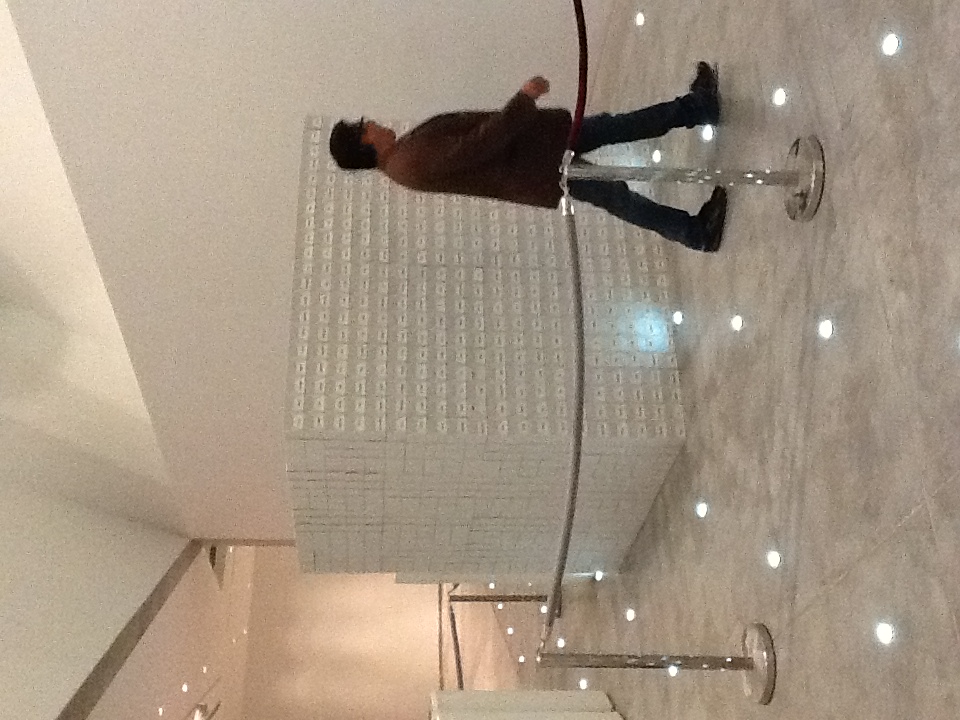 Winning Proposal Installation
Lola Ben Alon, co-curator