The Farm to Building project is a design/build research pathway that seeks to investigate material geographies, their trade routes, and direct supply chain mechanisms.

By using minimally processed earth- and fiber-based materials, we substantially reduce the transportation, chemical treatments, excess manufacturing, warehouse storage, and intermediary storages that are inextricably intertwined with conventional highly-processed materials.

Manifested as a GSAPP workshop in summer 2022, this project asks the following questions: How might we rethink the act of building from a specification of objects based on the externalization of human labor and ecological extraction with an architectural process that not only engages these metabolic flows, but actually designs them?

In doing so, can architects begin to see buildings and their construction materials not as static assemblages, frozen in time, but as unending flows of matter and energy, forever tethered to the places from which they have been borrowed, the people who have both shaped and been shaped by them, and the places they might go? If students learn to see building this way, will they find opportunities to not only minimize ecological or human harm but discover the potential for metabolic sustenance, labor equity, and community solidarity through processes of making?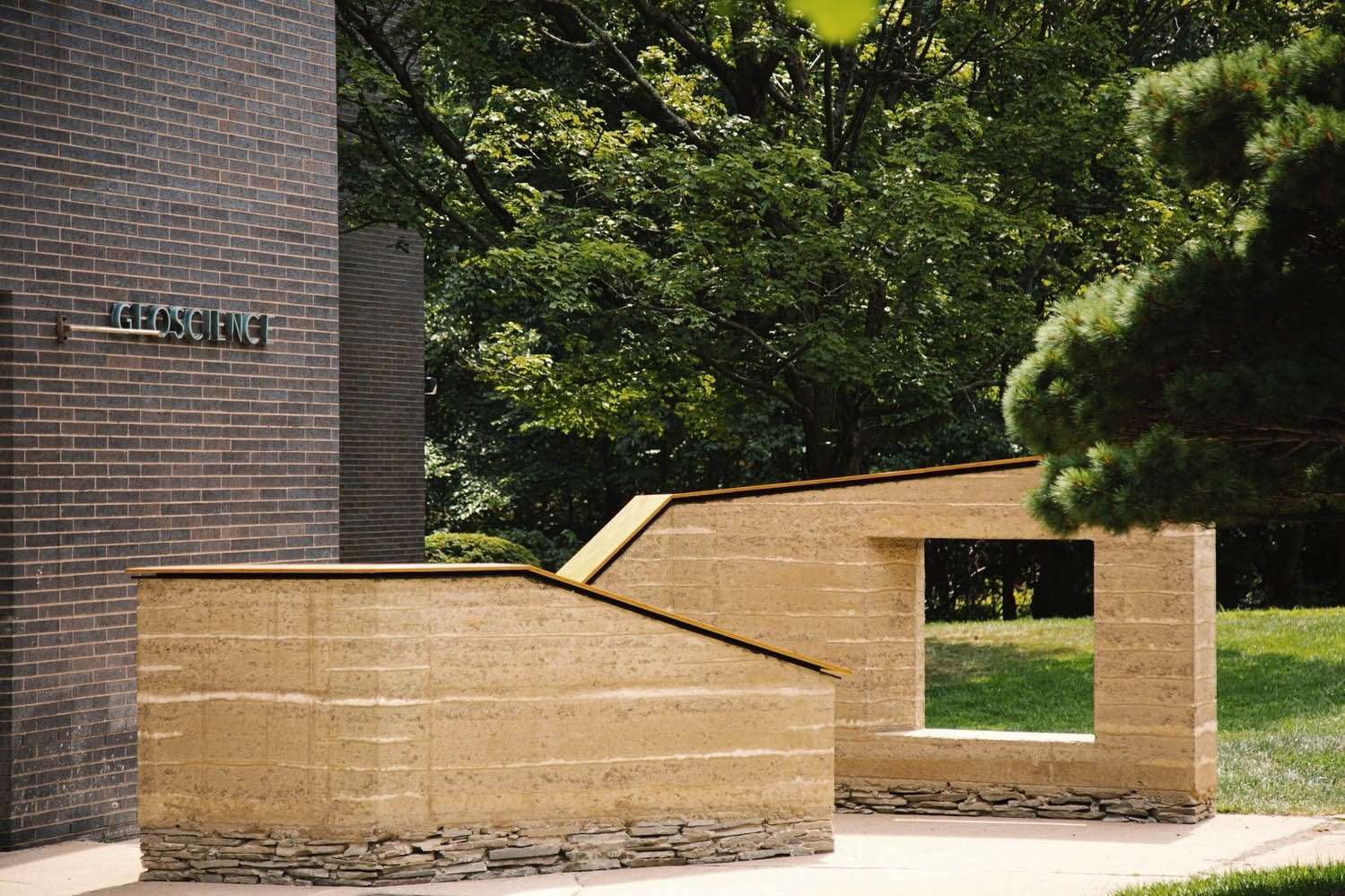 This immersive design-build workshop offered students experience in utilizing natural, untreated, raw earth-based construction techniques while creating a small-scale pavilion on Columbia University's grounds. Students investigated the localities of Farm to Building processes, situating and coupling movements of material extraction, procurement, transportation, and labor as functions of site-specific urban metabolism in the City of New York.
The installation process was studied and documented through plans, maps, and diagrams made by students to assess the locality of the constituent materials, their extraction, and transportation, associated human labor, and embodied carbon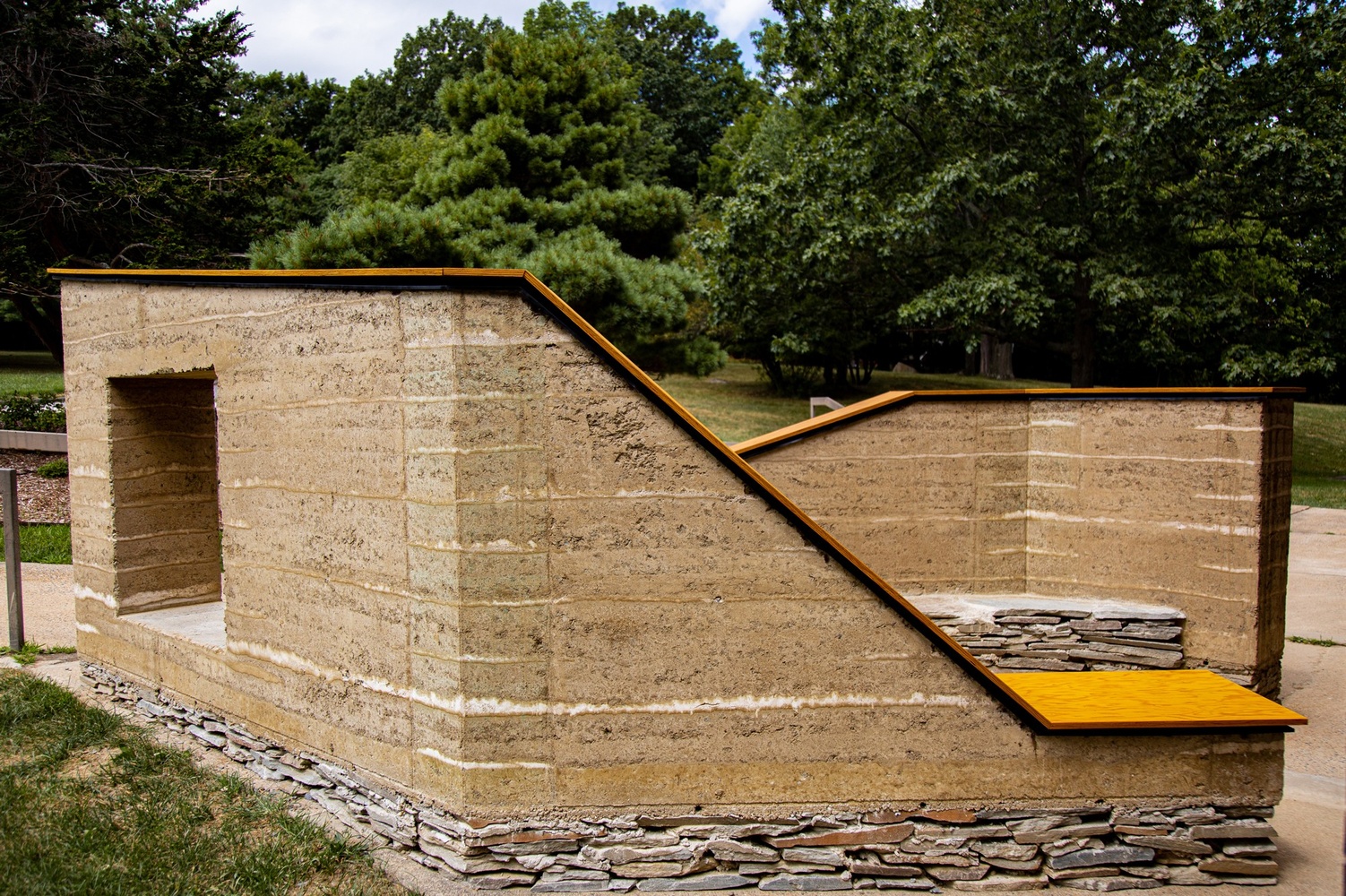 Lamont-Doherty Earth Observatory
Tommy Schaperkotter, Lola Ben-Alo, Sami Akkach, Lorenz Kastner
Zina Berrada, Fukunda Mbaru, Wenjing Xu, Shuyang Huang, Xiyu Li
Grace Schleck, Penmai Chongtou, Lynnette Widder
Organic Recycling, Tomczak Excavating, JD Backhoe, Stateside Forming, Tulnoy Lumber, Durante Rentals
Prof. Maureen Raym, The Dean and the administrative staff at Lamont Doherty Earth Observatory, including Janice Savage and Angela LoPiccolo
Florianne A. Jacques, Lola Ben-Alon, Sami Akkach, Lorenz Kastner